[Continued from
The Definitely Not A Date To Go Buy A Porn
.]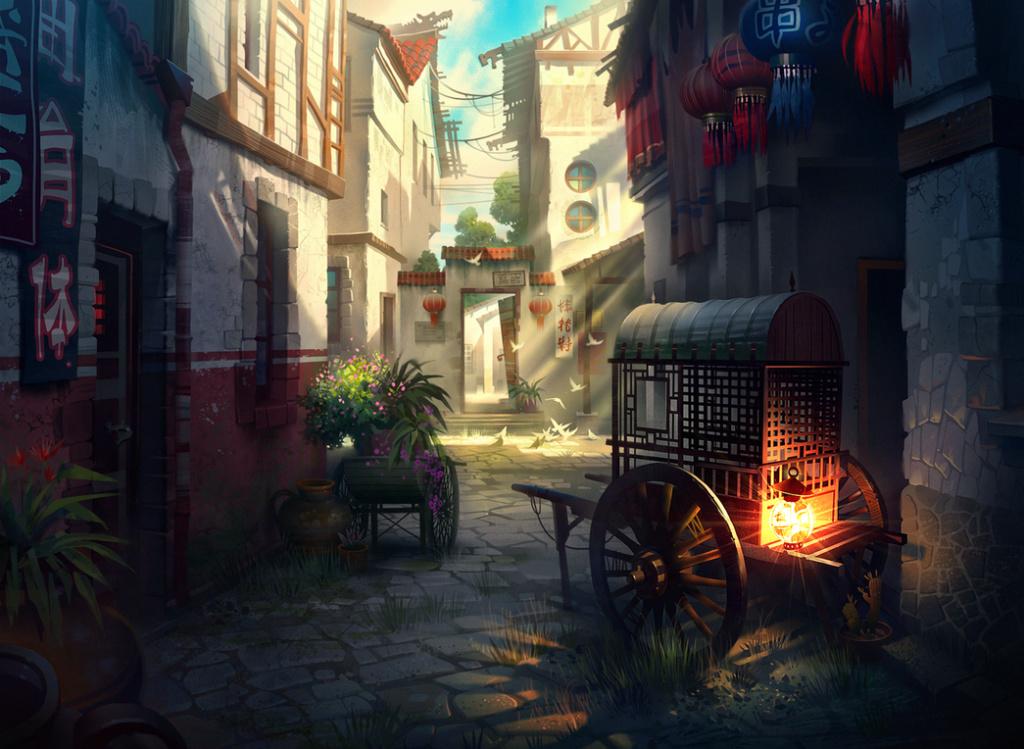 The temple compound in Brilight can be accessed from four sides. Two sides border the Sun District--the heart of the city where the rich and noble live their lives and play their games--while the other two sides border the Southside slums for the commoners to access the temples. It is near one of these southern gates that Thimb now leads Ka'Ri: a long walk from the Northside Marketplace, yes, but the market
is
close to Thimb's house outside the walls and where she is used to shopping for groceries.
The peddler's stall ("Guilty Pleasures") is just inside the southern gate, technically within the temple compound but easily accessible for anyone from the slum side. The placement is optimal for sales; nobles who are afraid to go out into the slums can buy their indulgences while "at temple", and children who run about freely around the temple compound can spend their coppers there. The stall sells bardic romances (of highly varying degrees of debauchery), candies in two dozen varieties, pleasure-sticks for smoking, fire-sticks for lighting the pleasure-sticks, and various other sundry goods.
Today it is a human woman handling the stand, though Thimb has also met her husband before. She is selling spun sugar candy to a group of excited children but nods with a warm smile as the two women approach.