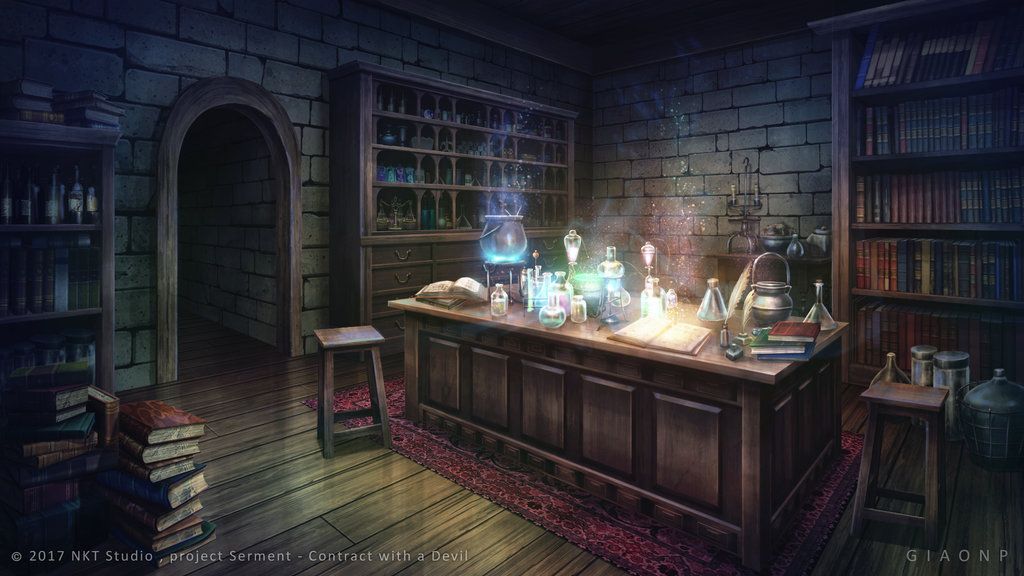 Laerdya Siannodel's office is actually an enormous laboratory with an "office" desk that takes up much of one corner of the room, and which is currently covered in a thousand little experiments which would probably not react well to being touched. She drifts to a nearby wall cabinet and draws out a pot, then fills the pot with water from a nearby sink, then puts the pot on a little magical fire to boil.
This much done, she seems tired and worn out. Nodding at Ellowyn, she points a perfect graceful finger to a nearby cabinet. "Teas are in there? I... there's several flavors. Feel free?" Closing her eyes, she presses the very tips of her fingers to her forehead and appears to be meditating. The indicated cabinet does indeed include little bottles labeled in neat elvish handwriting. If Ellowyn doesn't read elvish, they will have to ask--or sniff.
---
[OOC: Reaction to Ellowyn and Rik, then I'll start bringing the other threads in. Everyone passes through the lush waiting room described in "
Feytower - Front Door
", sees the office door is open, and heads inside at their discretion. So when I say "Sunrise, you're up", it's up to Griff whether she waltzes in with a song or sticks her head in to say "er, excuse me, but...?"
When you come inside, you see
Laerdya Siannodel
for the first time (excepting repeat visitors to the tower like Thimb). She does not, perhaps, look like the capable and powerful wizard built up in the public imagination. She is slender and almost faintly girlish despite her advanced elven age, with blue eyes red from crying and lack of rest. Blond hair in a loose plait brushes the back of her heels, and her dress is a fine white material that sparkles as though it was spun from spiderwebs and starlight rather than mere cotton or wool.]