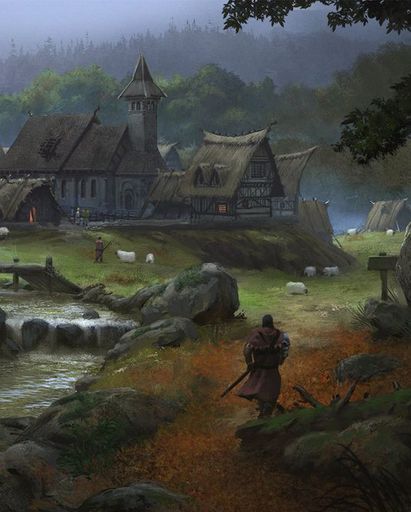 They haven't seen Uncle Zaz for a while, him being perpetually 'away' on business or coming home late after haggling with the wizards for hours on end. So it's unusual for him to come down to the stables to visit Thimb and Jarek in the middle of the day.
He's uncharacteristically quiet today, slipping inside the stables instead of stomping in with fanfare and grins. Leaning silently against a bale of hay tall enough to tower over an orc, he watches with a smile as his niblings work with the chimera.
He's brought a paper bag with him, and occasionally his hand snakes in to pull out a street-roasted nut and munch on it. These are a particular favorite treat of the chimera and a wee little duckling takes notice, squirming through a tiny crack in its pen and waddling purposely towards the man who has not yet noticed it.