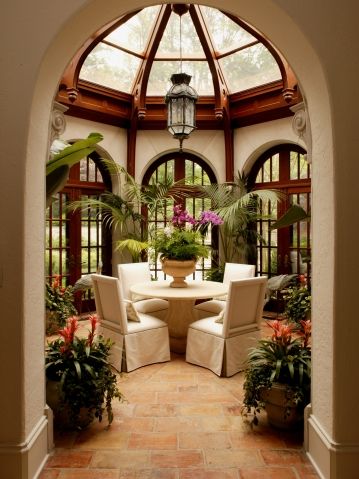 Sharre Molana takes breakfast in her luxurious sun room at or around noon when she wakes. She enjoys the safe space of the little windowed room where her husband never steps, and basking in the sun's warm rays that filter through the windows which surround and cover her from all sides. This morning she wears a silken sleep mask over her eyes as she reclines in her finest chair, the black material blotting out the bright summer light.
She is probably, Sithani judges from the sleep mask and the liquid breakfast on the table before her, hung over from drinking the night beforehand. She also has a suck mark on her neck which wasn't there the day before and which her makeup is failing to completely cover. Presumably, Mother has been having her fun.
"Sithi, is that you?" she asks as Sithani enters the room, turning her head slightly towards the sound. "Good. I told Erdus to send you down. Have you eaten yet? I still think you look too thin since that resurrection. We should have taken you to the Sehanine clerics;
they
know what they're doing. Your father insisted on taking you to the clerics of Kord over my objections." Sharre's sometimes-affectation of referring to Maryk as Sithani's father, despite everyone knowing full well he is not, continues strong today as she lightly airs her new favorite old grievance.